Effective PR Programme Delivery – Extensive targeted news and feature article press release coverage has been regularly delivered by Outsourcing B2B Marketing for Scott Bader over the last four years.  Over 200 press release publications have appeared in key trade magazines, E-newsletters and websites
Application Case Studies  – The PR coverage gained from  getting successful publications of application case studies in key media, such as:  JEC Composites, Reinforced Plastics, Composites World, Netcomposites.com, CiM and Composites Solutions, has opened doors for the Scott Bader commercial teams all over the world, to help them win new business.
News related press releases – News related PR publications have helped raise global brand awareness and interest in new products and applications, as well as attracting more visitors at key trade shows to visit the Scott Bader stand and attend technical presentations.
Examples of Scott Bader application stories and feature articles printed in key trade magazines, which were also published in digital versions of the trade magazines and on line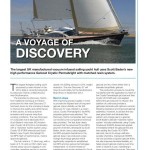 Composites in Manufacturing (CiM) magazine – Website
Download the full PDF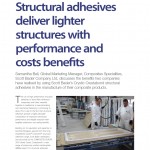 Reinforced Plastics magazine
Download the full PDF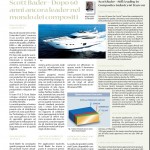 Via Mare by Sea magazine
Download the full PDF
Examples of pre exhibition News PR coverage in trade magazines and websites
"Very pleased with the level and consistent quality of press releases and case study article coverage we get thanks to the professionalism of Outsourcing B2B Marketing.  The extensive press coverage in the key industry publications and websites has delivered cost effective publicity to support our sales and marketing activities." Malcolm Forsyth, Global Director, Scott Bader Advanced Composites & Adhesives Business

JEC Europe 2013 – show preview (5 March 2013) – The JEC Europe exhibition takes place in Paris on 12-14 March.
We take a look at some of the new products and technologies exhibitors will be showcasing.
Scott Bader stand number V18   Website: www.scottbader.com
http://www.reinforcedplastics.com/view/30616/jec-europe-2013-show-preview-updated-5-march/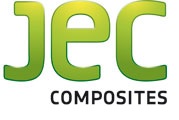 JEC Composites Europe 2013 News [4 Mar 2013] – New ultra-low styrene content spray gelcoat from Scott Bader http://www.jeccomposites.com/news/composites-news/new-ultra-low-styrene-content-spray-gelcoat
JEC World Market News [1 May 2013]– Scott Bader highlight high performance Crestapol acrylic resins. Scott Bader, Inc. will exhibit at Sampe 2013 in Long beach, California, which this year takes place from May 6-9th.
http://www.jeccomposites.com/news/composites-news/scott-bader-highlight-high-performance-crestapol-acrylic-resins-0
All published articles and links to website article with kind permission of:  Reinforced Plastics magazine, VIA Mare by Sea, ASI magazine, CiM Magazine, JEC Composites magazine.
Exhibition support for JEC Europe
OB2B Industrial Marketing & PR stepped in to help the Scott Bader marketing team project manage and deliver the 100 sq metre stand and do all the support promotional marketing communications activities on time ahead of JEC Europe 2013.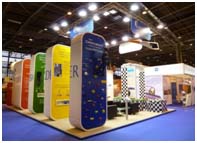 "OB2B Industrial Marketing came to the rescue to take over the project management of our annual key exhibition when a key member of staff left.  Everything ran very smoothly with no last minute problems. Communication was excellent between our two companies and I received lots of positive feedback about the stand being the best yet.  Nigel and the team made my life so much easier." Samantha Bell, Global Marketing Manager, Scott Bader Advanced Composites & Adhesives Business