"I have known Nigel for many years now.  He is a very professional partner to work with who has added real value to our business" Laura Fabi (Owner) Resintex Technology S.r.l. – Marketing & Business Development Director
Resintex Technologies s.r.l is an Italian national distributor of composites products. The company also provides technical consulting from laminate design and product selection to closed moulding, with particular expertise in the marine sector.
Outsourcing B2B Marketing has been used for several years to help promote this technical expertise using PR application story articles and ahead of key exhibitions, such as Seatec.  Being an official distributor in Italy, PR articles are often written in conjunction with key supplier partners, such as Scott Bader.
Examples of successful press release magazine and web coverage of technical articles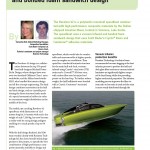 The as published as a four page 'Feature' in the November / December 2011 issue of Reinforced Plastic magazine and on the RP.com website.
Application story PR for Resintex Technologies s.r.l. and Scott Bader
Mattia New 19m Catamaran 2000kg Lighter by Using New Laminate Materials, Adhesive and Vacuum Infusion Technology
Published: 23 Jan 2012
http://www.jeccomposites.com/news/composites-news/mattia-s-new-19-m-catamaran-2000kg-lighter-using-new-laminate-materials-adhesiv
Netcompostes.com website – News
Mattia Catamaran Made Lighter Using New technologies
Published: 23 Jan 2012
http://www.netcomposites.com/news/mattias-catamaran-made-lighter-using-new-technologies/7215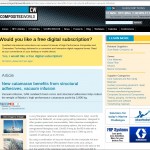 Composites World website article
New Catamaran benefits from structural adhesives
Posted on: 1/16/2012
http://www.compositesworld.com/articles/new-catamaran-benefits-from-structural-adhesives-vacuum-infusion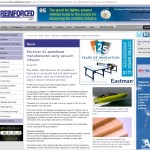 Reinforced Plastics website – News
Revolver 42 speedboat manufactured using vacuum infusion
Posted on: 1/16/2012
http://www.reinforcedplastics.com/view/27201/revolver-42-speedboat-manufactured-using-vacuum-infusion/
Examples of Successful pre SEATEC exhibition press release coverage on key websites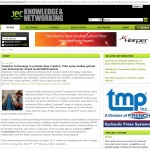 JEC Composites website – News
31 Jan 2013
Resintex Technology to promote New Crystic® 15PA spray tooling gelcoat and demonstrate closed mould RMIM system
http://www.jeccomposites.com/news/composites-news/resintex-technology-promote-new-crystic-15pa-spray-tooling-gelcoat-and-demonstr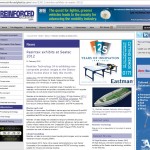 www.reinforcedplastics.com › News‎
Resintex exhibits at Seatec 2012 – Reinforced Plastics
01 February 2012
http://www.reinforcedplastics.com/view/23611/resintex-exhibits-at-seatec-2012/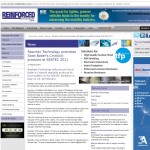 www.reinforcedplastics.com › News‎
Resintex Technology promotes Scott Bader's Crystic® products at SEATEC 2011
10 February 2011
http://www.reinforcedplastics.com/view/15792/resintex-technology-promotes-scott-baders-crystic-products-at-seatec-2011/
Resintex at Seatec 2013: to Promote Crystic 15PA Spray Tooling…
Resintex Technology S.r.l. to Promote New Crystic 15PA Spray…
4 Feb 2013 – Resintex Technology S.r.l. is once again exhibiting at Seatec 2013, 
Links to magazine and website articles with kind permission of Reinforced Plastics, JEC Composites, Netcomposites, Composites World, Lucintel LLC and special4chemadhesies.com