"Outsourcing B2B Marketing has been a great help over the last three years, firstly in updating of our website which included all project management and writing the majority of the content, and then with our e mail marketing and various new business development projects and, which have all generated new business. Nigel's enthusiasm and knowledge has been invaluable." Alan Warren, Managing Director, Hillside ADR Ltd., Northampton, UK
New Website Project for Hillside ADR by Outsourcing B2B Marketing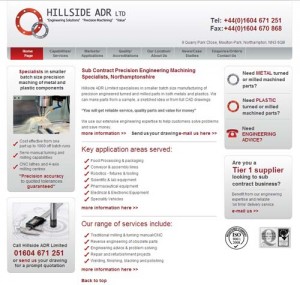 Full project management of the website project was provided from initial scoping to final sign off of the new website.
Outsourcing B2B Marketing provided a complete service to Hillside ADR Ltd to develop a brand new website with totally new content – all text, photos and content written and supplied by OB2B Marketing.
Inclusion of on page key words and a new domain name for the company to provide better organic SEO.
New Hillside ADR Ltd. seven page website
Email marketing support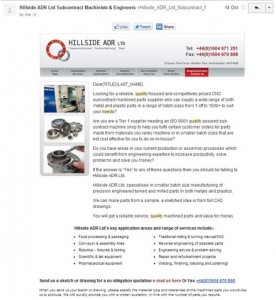 Outsourcing B2B Marketing has also proved email marketing support to Hillside ADR Ltd., providing:-
Email shot design and content
Data base of new target companies
Monthly distribution of e shot
Post e-shot analysis and supply of warm leads